Mercury retro just decided to nuke part of my post. Damn. But my voice will not be stilled today. I am feeling a yearning that will not be quench with fears of unfulfillment that used to try to stop me from committing. No more. My heart's longings sing to me and the siren song is getting louder, will not be swept into the dust heap. I long for belonging, community, closing the gap, holy relationship, to be known at the core and to know. The vow has been made that opens the gateway of access. I will not turn back. The steam of coffee wafting me back to cherished memories. Cappadocia, Turkey. The owners of our pension were so dear and kind. One day the father saw us walking on the street and ordered tea for us, a tradition frequently extend to us as guest including when we first came to stay. We began to follow him into the cafe yet he ordered us not to move. He literally had a few men pull a table out to the sidewalk with two chairs. Swiftly our tea appeared magically in front of us, steaming and fragrant with the smell of ancient traditions of welcome. The moment passed quickly in time yet lodged in my heart for eternity. What memories of belonging sustain you?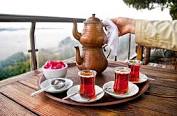 I have literally forgotten how rich my past is yet lately a few experiences have popped back into memory. I realize what I focus on increases so feels joyful to share memories of deeply connecting moments. So what popped up was another experience in Cappadocia. We had bought a lovely silk carpet and had such a warm connection to the seller whose name made Trust in Turkish. We had drunk many cups of tea and spent hours talking. We came back for more tea one day and saw another carpet we loved. He told us to take both to our room for some days to choose and eventually we chose the second one which we were charged for and the first was supposedly refunded. When we got to USA over a year later found it it had not been refunded. Several years later we were back in Cappadocia with my sister and went back and found Trust. We told him what happened and he was determined to get our money back. He had us all jump in a car and off we flew wildly to the city. We gather in a large room with a bunch of men screaming their heads off. The energy was so intense thought I'd pass out even though I know this is typical for this culture and the screaming doesn't mean anything. In the end we got our money back even though with the devaluation it was worth a lot less. The point was how Trust was trustworthy and spent so much time going to bat for us. Still warms my heart.
Moments of connection: We were on Koh Phi Phi, Thailand for over a month. The same woman would clean out room daily. She always brought her young daughter. Sometimes she and I would draw together or do other activities. When she left, we'd always say "See you tomorrow." After a few weeks, the young girl would answer using the exact same words in the sweetest accent. When we left, the mother asked us to stay in touch. I believe I sent a post card yet this young girl remains in my heart.